Will You Be Lucky With Your Career in 2020?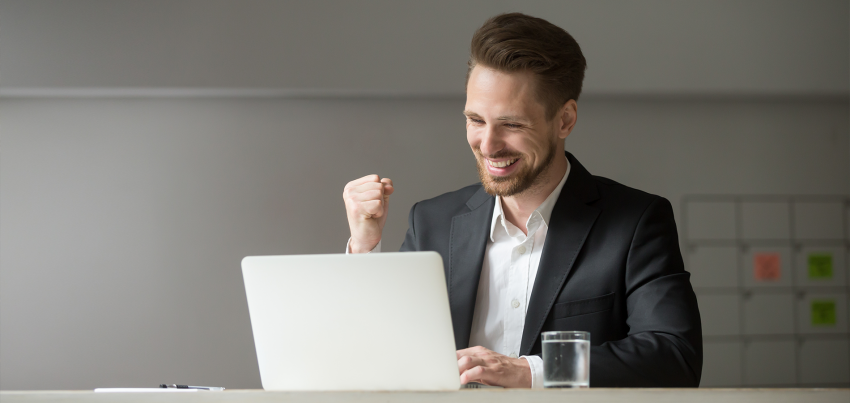 As the new year approaches, you may be thinking of making new changes in your life, like a shift in career or even opportunities to grow in your industry. You may even be hoping that luck is in your favor and find yourself in the right place at the right time.
Many successful people often attribute luck as part of the reasons for their wins. At the core of it, while it may seem like a chance has lined up in their favor, these people are simply using intuition to find opportunities and acting on them. Creating your own luck is a matter of training yourself to maximize any chance you get.
In the upcoming Year of the Metal Rat, here are some tips on how to get the career luck you need.
1. Work smarter
There's a common misconception that putting more hours at work equals greater productivity, and in the long run, a successful career. Unfortunately, the data shows that productivity goes down after a 50-hour workweek and is gone by 55 hours. Putting in extra hours won't guarantee an increase in output.
Instead, work smarter by making efficient use of your time. Managing your tasks and deliverables and developing positive work habits can go a long way in improving your productivity. In the long run, these habits can be valuable for proving your capability in handling bigger tasks or a more advanced position.
2. Look for learning opportunities
Have you ever been jealous that a coworker or a friend was lucky to stumble on a job or opportunity that they were a perfect fit for? Or sad that someone was unlucky to be stuck in a position they knew nothing about? Being open to improvement and growth is a step in the right direction of making you either more fit for your current position or a different job entirely.
Take the initiative to find learning opportunities, whether it be an ebook on industry best practices, public seminars on leadership and management, or even seeking a mentor within your organization. Additionally, asking for candid feedback from your colleagues, superiors, and direct reports can give insights on your areas for improvement.
3. Build more connections
Most, if not all, jobs are reliant on teamwork and interacting with people. Sometimes, luck can take the form of knowing the right person in a moment of need or a once-in-a-lifetime-chance. Seize this luck by building connections with people in your organization, members of your industry, and so on.
This can be as simple as making small talk with your colleagues to better improve your work relations and keep your team united. While there are negative stereotypes, such as being sipsip or sulsul, learning to communicate better helps avoid these pitfalls.
4. Have an optimistic outlook
What sets aside the lucky people from those who aren't is their optimism. Think about it—you feel "lucky" when a project with a tight timeline pulls through, or an out-of-the-box idea is approved. With a positive attitude, you are able to drive yourself to achieve your goals in the workplace, whatever they may be.
Of course, optimism should go hand in hand with being pragmatic. Optimism helps you focus on your goal, while pragmatism enables you to consider the reality of the situation in order to achieve it. In a nutshell, conditioning your mind to see success can help you better attain it than dwelling on the negatives.
5. Be prepared
In relation to the previous item, part of how a challenging project luckily finished in time was through careful planning based on knowledge and experience. If you're prepared, the chance you've been waiting for in your career won't catch you off-guard. However, when the going gets tough, you can mitigate the results and come out with a better outcome than expected.
Knowledge is a powerful tool that helps "lucky" people draw from experience to determine the best course of action. Apply that knowledge through strategic planning and being proactive in problem-solving in the workplace. It's also necessary to think about the consequences and effects your decisions and plans can hold for the future.
6. Invest in the future
Some people would consider themselves lucky if they took an online course that qualified them for a higher position than expected. They could also be lucky to have made the right judgment that paid off for a major venture. Success in your career doesn't happen overnight and making the right investments towards your future growth can make all the difference.
Take advantage of all the means of learning and growth that are available to you: online courses, seminars, or even a post-graduate degree. (If you're crunched for time, you can even acquire MBA skills without a master's degree in our 5-Day MBA seminar.) Sacrificing a little time and money from recreation to put towards these resources will pay off at the right moment.
At the end of the day, waiting for luck will do you no good in the workplace. It's those who take chances after evaluating the risks and leveraging on their knowledge and experience who succeed and further their careers. Guthrie-Jensen Consultants offers management training in the Philippines alongside a wide variety of seminars that will help you get ahead in the workplace.