Lessons on Selling and Persuasion from 5 Popular Films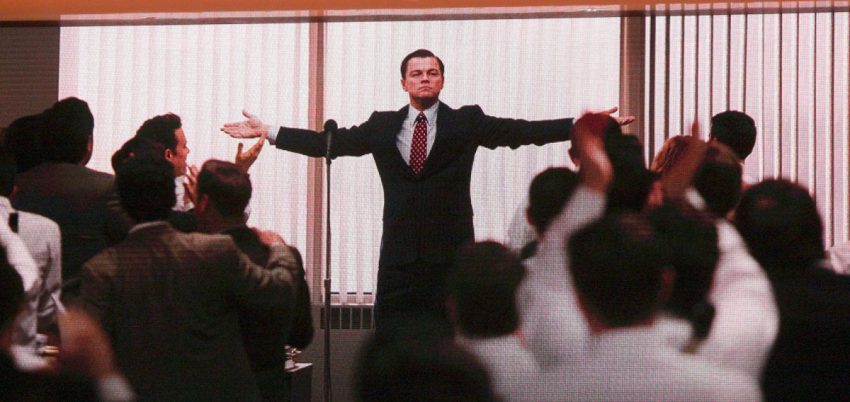 There is no such thing as an overnight success.
We all want to enjoy a successful professional life, but that's easier said than done. Often, people who want to get rich quick end up comparing themselves with what others have accomplished. This can lead to a lot of frustration that can be disheartening, but viewing things from another perspective can help straighten your mind out. Everybody has their own timeline and it doesn't matter how long you take, as long as you achieve your goal.
Life isn't a race, so breathe, and don't rush things. Take the time to hone your skills and get better every single day. Here are some films with valuable sales lessons that you can watch for inspiration!
On values: Jerry Maguire
Popularly known for the line "you had me at hello", there are a lot of things to learn from the hit 90s film, Jerry Maguire. As an agent who can do it all, Jerry (Tom Cruise) has everything a man could dream of: respect from his peers, top stars as his clients, and a beautiful and loving fiancé. But one day, Jerry Starts to question what he's doing with his career and everything he and his company does. In the process, he loses everything and is forced to build his life up again.
Aside from seeing things through the lens of a romantic comedy, there are a lot of things we can take away. Putting ourselves in Jerry's shoes allow us to see how the realities of business can sometimes make us question our values.
Your satisfaction at work doesn't depend on your paycheck, rather, it lies on how much it coincides with your beliefs. More than business lessons, the film can also teach us a lot about self-development and how we deal with our relationships.
On honesty: Wolf of Wall Street
Jordan: Brad, show 'em how it's done. Sell me that pen.

Brad: You want me to sell this **** pen?

Jordan: That's my boy right there.

Brad: Do me a favor and write your name down that napkin for me.

Jordan: I don't have a pen.

Brad: Exactly. Supply and demand.
Thanks to Leonardo DiCaprio's supreme acting chops, Wolf of Wall Street is one heck of a ride, so prepare for a roller coaster of emotions. It's about the real-life story of businessman Jordan Belfort. The movie dives deep into his personal life by showing how he got rich at an early age before serving 2 years in prison to atone for fraud and stock market manipulation.
Jordan may not be a role model in any sort of way, but we can learn a lot from his skills as a salesman. His talents gave him the chance to get to the top quickly, but his character gave him a slow and painful downfall. His experiences remind us that nothing lasts forever and taking shortcuts won't let you stay at the top. Whenever you are engaging with your clients, the best way to build a good, lasting partnership is to do everything with integrity.
All things come at a price. By looking at his company, how he treats others, and how he works you can gain a lot of great insights as a businessman and as a person. Those who have watched this movie can never forget the iconic "sell me this pen" scene. This movie is a must-watch, but be prepared for some very sensitive content!
On fairness and competitiveness: Glengarry Glen Ross
Glengarry Glen Ross portrays the realities of working in the high-pressure sales industry.
The jobs of four real estate brokers are suddenly on the line when Blake (Alec Baldwin), a trainer sent by the corporate office, motivates the employees through a flurry of verbal abuse.
In a week's time, all but the top two salesmen will be rewarded and the others will be fired. While everyone in the firm may appear to be friends at first, each employee starts to react differently and it's every man for himself out there.
While Blake may seem like the bad guy at first, the main problem can be traced back to the employees. If they did not lack motivation and did their jobs well, they may not have ended up in desperate situations. While it's good to remain competitive with your co-workers, it's never okay to use dirty tactics to succeed.
Glengarry Glen Ross is a classic and it is highly recommended for people in sales. Just a quick warning, there's a lot of profanity!
On persuasion: Love and Other Drugs
Similar to Jerry Maguire, this film is popularly known as a rom-com, but the way the film approaches medical sales makes it worth watching.
More than just the blood pumping escapades of casanova Jaime Randall (Jake Gyllenhaal), analyzing how he got to the top as Pfizer's #1 salesman is something to look at. While his methods can be shrewd and the things he has done outside work does not make him a person we should look up to, taking note of his ability to never take no for an answer is something you can apply to be a better salesman.
If you're looking to take a break from sales films that are a bit more serious or if you just want some giggles, Love and Other Drugs is definitely for you! Keep kids out of the room though, because its PG-13.
On humility and determination: The Pursuit of Happiness
Life has been a struggle for Chris Gardner (Will Smith). Putting all of his money on portable bone density scanners, his investment took a turn for the worst. Being unable to sustain himself financially caused a series of unfortunate events for him and his son Christopher (Jaden Smith). His wife Linda left him and he was unable to pay for his necessities.
Having no father growing up, he wanted to make sure that Chris will live a good life. Despite a limited educational background, Chris had a huge amount of potential and this was seen by the people who took a chance on him. Humbling himself by getting an internship allowed him to get more opportunities. His determination to succeed earned him a second chance at life.
In the course of your whole career, you can mess up from time to time. Chris' biggest mistake was putting all of his eggs in one crate and he paid greatly for that. But there is no problem that has no solution—regardless of what you've been through, you can always find a way to bounce back.
Fall down seven times, stand up eight! "Don't let anyone tell you that you can't do something.", that scene alone captures how valuable this movie is to its viewers.
Get better every day
While these films have a multitude of characters and don't have any distinct similarities, they all tell different stories and can teach us many valuable lessons with regards to sales skills, persuasion, and fellowship.
The path to success is never a straight line. You'll need to climb through mountains and walk through long winding roads if you want to reach your goals. The need to improve your skills and develop your character is a must to help you make a step in the right direction.
If you want to fast-track your sales skills, join our public seminar on high impact selling to learn strategies and actionable skills you can use to improve your business.