How to Acquire MBA Skills Even Without a Master's Degree
How often are you able to apply hyper-technical concepts you learned in business school in the real world? Chances are, it's very unlikely that you would answer something along the lines of "almost every day."
Don't get us wrong. We're all for learning new things, especially because there's cutthroat competition in the job market where a complete range of skills can be everything you need to stand out from the crowd.
The thing is, if you're already a working professional, the university might not be the "only" place to advance your business career. Most professionals are too busy to have the time to complete a Master of Business Administration (MBA) degree. And if what you're really after are the actionable learnings that you can apply to the real world, then getting a diploma can seem too drawn out.
But why should you care about acquiring MBA skills?
Filipinos are Business Savvy
The Philippines is a business-oriented nation. Among Filipino families, it's important that there's someone who knows how to manage a business, which is why Business Administration tops the list of the most sought-after courses in college, according to the Commission on Higher Education (CHED).
This is especially true for female students, although male students are also likely to choose a course in Business Administration next to information technology or IT-related courses.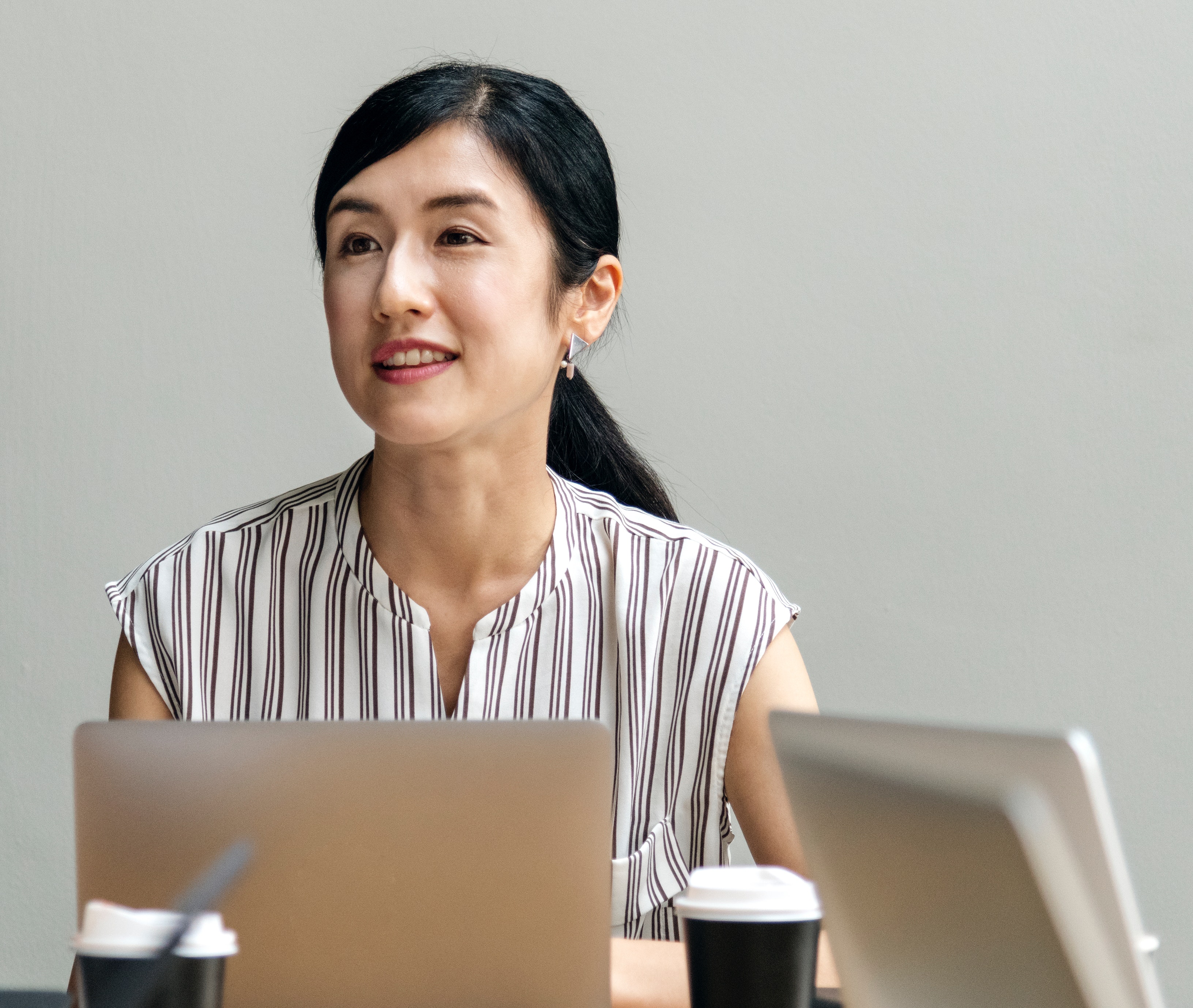 With the local job market becoming more and more competitive, Filipino professionals are expected to grow their skillset to gain a foothold in the business industry.
Here are a couple of noteworthy statistics and facts, which prove that MBA skills are good for establishing your career path in business and related departments:
In the local scene, getting an MBA in the Philippines is the default option for business-oriented professionals, but certain limitations like expensive costs and time restraints can be major roadblocks to making it work.
The good news is, as this infographic shows, you can be as good a business administrator as your MBA counterparts even if you don't have a master's degree. This post will help you identify the MBA skills to focus on as well as the different channels where you can acquire those skills.
Tip: Click on the image below to view the full infographic in a new tab

Quick Ways to Learn MBA Skills Without a Master's Degree
Learning in any shape or form is desirable and should be pursued, but the ones that let you learn quickly in a fast-paced world should be on top of your priorities.
For example, the current technological revolution that we're seeing requires that you to focus on acquiring skills that are designed to future-proof your competencies. Aside from specializing on hard skills, it's equally important that you bring soft skills into the mix. After all, the skills of the future are marked by the synergy of technical know-how and the creative minds of humans.
When it comes to cultivating your business credentials, learning MBA skills through alternative methods is the better option over getting a master's degree if you have a full-time job since the latter can be time-consuming. You'll need to study for exams, write papers, and work on your thesis. All in all, it might take you two years or more to complete an MBA in the Philippines.
Since time is a major factor in your situation, you'll need faster yet effective ways to acquire MBA skills. Here are three methods you can choose from:
1. MBA Seminars
These programs hone your business acuity through skills-based training in a structured learning environment. The time and money requirements are considerably lesser than traditional MBA programs.
In fact, MBA seminars will only require a few hours to a few days to complete. For example, in our 5-Day MBA seminar, you can already uncover the ins and outs of managing the key aspects of a business in just five days. Completing the 5-day seminar will also allow you to learn practical methodologies just like how it's done in formal business courses.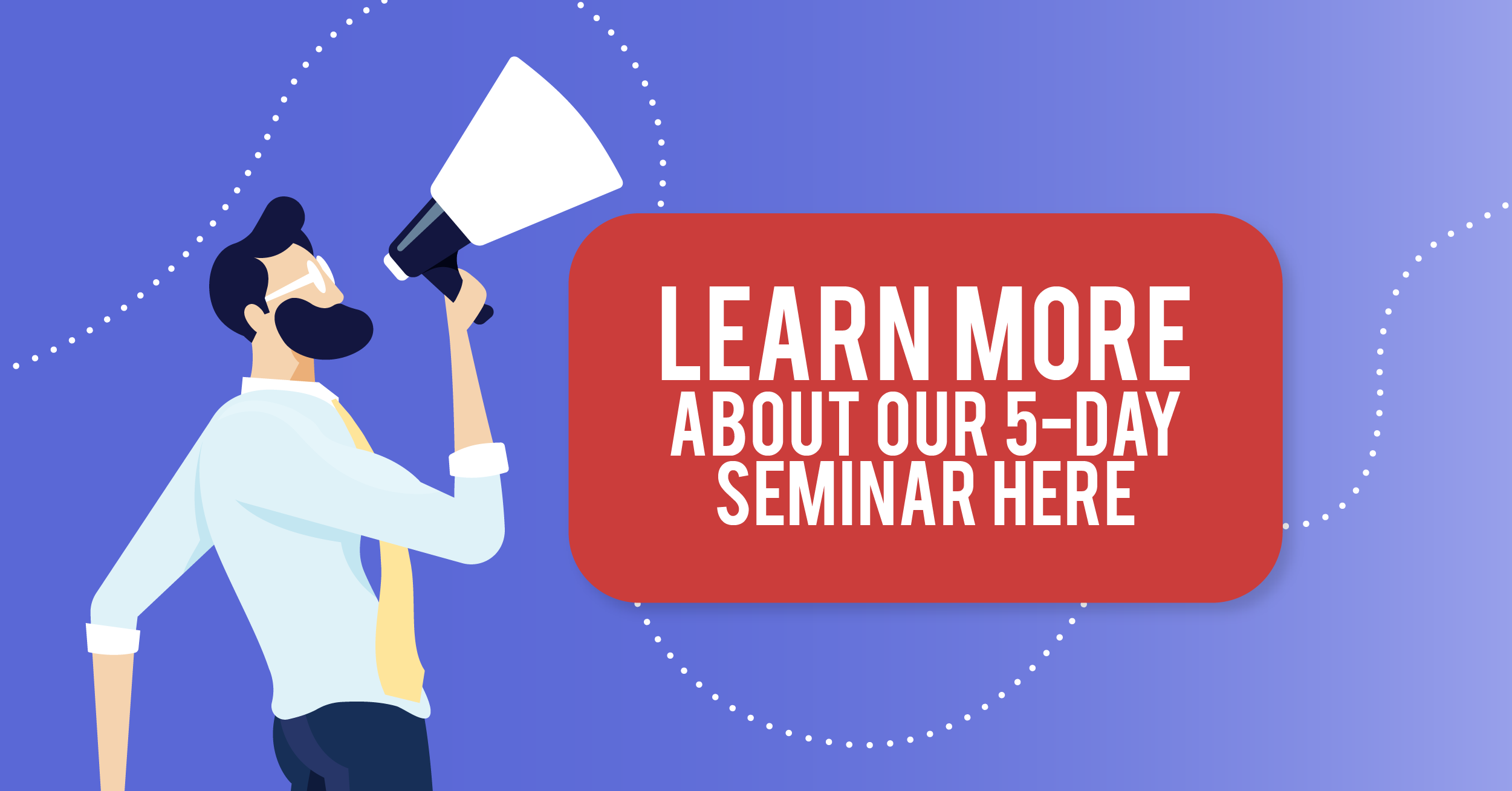 Business gurus like Seth Godin are also generous in sharing their expert knowledge and thought leadership through a unique curriculum that tackles the how-tos of business administration. Classes are held online a couple of days a week, and at the end of the program, you'll be as business savvy as certified MBA graduates.
2. Online Courses
Massive online open courses (MOOCs) are also becoming a popular option for professionals who want to acquire MBA skills without getting an actual degree. MOOCs will introduce you to the basics of managing a business without charging for fees. There are also sites like Lynda.com that offer business courses for a month-long trial, or colleges that upload classes on business management for free access.
3. Books and Guides
Reading books and guides is also an effective way of helping you become a successful business professional through self-education. This type of learning also allows you to set your own pace in understanding business concepts.
For example, The Personal MBA: Master the Art of Business by best-selling author Josh Kaufman organizes business topics in digestible chapters, so you don't feel overwhelmed or discouraged from moving forward. It also has an audiobook.
You can also watch educational business videos on YouTube, such as those offered by The Motley Fool. This channel features frequently asked questions (FAQs) in business as well as news and commentary about stocks, personal finance, and more.
The Foundation of MBA Skills
A good foundation of MBA skills involves either reading or taking courses in five key areas:
Finance

— This aspect covers principles in accounting, budgeting, cost analysis, and the like to help you assess and improve the financial health of a business organization.

Strategy

— This includes making decisions on how to run the company based on available data and industry forecasts. There has to be a good mix of creative and analytical thinking when developing business strategies.

Marketing

— Here, you'll be getting an overview of best practices in promoting your brand, products, or services to your target audience. This will likewise expose you to networking techniques, where you learn to connect with people and build professional relationships with them.

Management

— Your ability to manage projects, time and other company resources, and risk issues can help ensure that business operations in your company will be as smooth as possible.

Leadership

— You'll need to channel a sense of authority and people management so that you can lead effectively in your organization.
These five competencies are the topics in our 5-Day MBA seminar. The idea behind the seminar is for you to have an overview of each competency—and then know how they all work together—so that you can make better decisions as managers, executives or business owners.
MBA Skills Power Your Way Into Business
Whatever your reason for wanting to get a master's degree—whether it's to prepare you for business, expand your network, or learn theories and techniques, it's important that you first evaluate whether you have enough time or money to get started with an MBA.
Otherwise, you can do equally well in acquiring MBA skills through alternative methods, ranging from online schooling, self-learning, or guided training. The key is to assess which of them can help you realize your vision of becoming a successful business person.
Accelerate your business learning and build a solid foundation in MBA skills in just 5 days! Inquire about our 5-Day MBA seminar!