7 Philippine Presidents, Different Leadership Styles
In leadership, professionals can learn much from famous CEO's.  There is, however, also much to learn from leaders in government.  Let's take a look at the leadership qualities of seven of the most recent presidents of our Republic.
Ferdinand E. Marcos (1965-1986)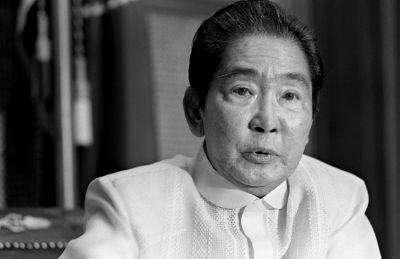 While historians have branded Ferdinand Marcos as a dictator, no one has disputed his intellectual brilliance.  Many agree that Marcos had a clear, long-term vision for the Philippines, as exemplified by the Bagong Lipunan (New Society) Movement, a movement aimed at promoting not just law and order, but also changing the culture of the country.
While Marcos was also known for his infrastructure projects, many do not know that he is responsible for building much of the government bureaucracy and filling it with good people, who have made many agencies very stable and effective.  Many government employees were able to take post-graduate studies, which were beneficial to the country.
Two lessons in Marcos' leadership style: Vision + Building the infrastructure to support one's leadership.
Corazon C. Aquino (1986-1992)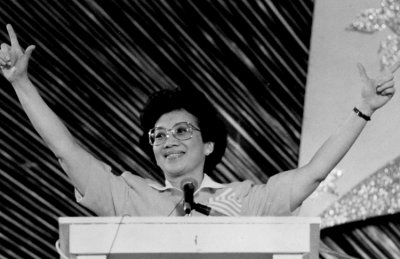 A housewife catapulted into the presidency by the first EDSA People Power Revolution, the first President Aquino had a nurturing leadership style combined with an effort to promote integrity in public service.
It is also argued that resilience is part of President Cory's leadership qualities.  She survived seven coup attempts to overthrow her from power.  Not bad at all for an individual who was once labeled as an "ordinary housewife!"
The abolition of martial law also meant bringing back several freedoms that were not present during Martial Law – a leadership style that empowers versus controls.  President Cory was also responsible for empowering women.  Did you know that before 1987, a married woman needed her husband's consent before she could open her own bank account?  With a stroke of a pen, Aquino drastically changed the civil code.  Hence, women were no longer second class citizens.
Many have observed that up to her death in 2009, she exemplified humility, reminiscent of what is now known as "Level 5" Leadership, which emphasizes humility as a vital ingredient for successful leadership.
Fidel V. Ramos (1992-1998)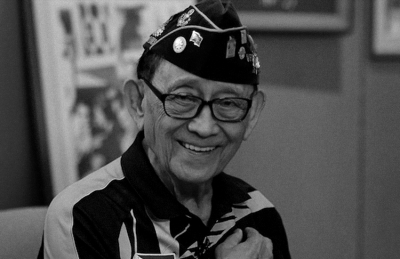 Fidel Ramos received the lowest plurality for any elected president of the Philippines, winning less than 25% of the entire vote in 1992.  Despite this, he has produced many results that he set to undertake, much of which are related to economic reform and liberalization.  Despite the low plurality, FVR's strength was his ability to collaborate across party lines and build a strong coalition of different political parties.
Ramos was also able to rally the nation under his vision of Philippines 2000, his goal of making the Philippines a newly-industrialized country by the end of the 20th century.

Joseph E. Estrada (1998-2001)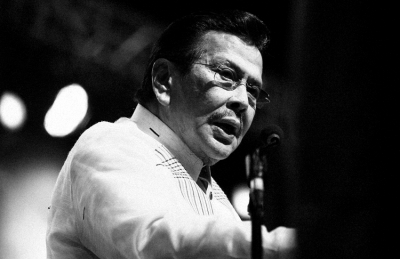 Aside from Ramon Magsaysay, Joseph "Erap" Ejercito Estrada captivated the country by being known as a "man for the masses."  Empathizing with the plight of the masses has been his gift. His ability to connect with people made him one of the most popular presidents of the republic, despite the many controversies that have been hurled against him.
His tag-line was "Erap para sa Mahihirap."  His administration worked towards the creation of pro-poor programs.
Gloria Macapagal-Arroyo (2001-2010)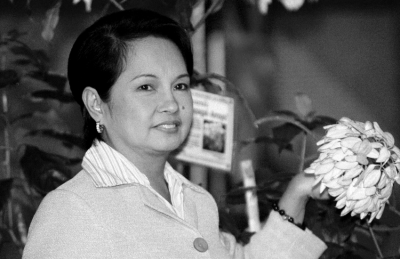 Gloria Macapagal Arroyo was catapulted into power by the second EDSA People Power Revolution in 2001.  While the popularity and trust ratings had been an area for improvement for the daughter of another Philippine president, Diosdado Macapagal, PGMA was known to be a very hands-on leader.  The indicator: she was abreast even with small-town road and irrigation projects.  She traveled extensively across the country to either supervise their groundbreaking or lead the inauguration of such projects.
While her "famous temper" may have also made her notorious, in leadership, this is also an indicator of being a results-oriented leader.  She has been filmed to not mince words when deadlines and targets are not met.
Preparation is also key in leadership, and Macapagal-Arroyo did prepare to become president.  While many women of her time and status were expected to be housewives, she pursued her doctorate in economics.  Aside from English and Filipino, Mrs. Arroyo also fluently speaks Spanish, Bisaya, Ilocano, and of course, Kapampangan.
Benigno S. Aquino III (2010-2016)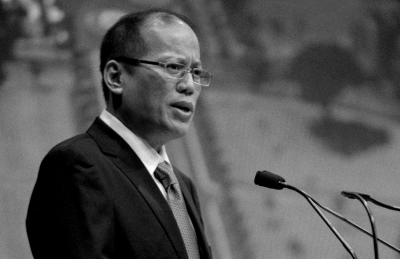 The second Aquino to be President of the Philippines prided himself in his vision of "Daang Matuwid" (Straight Path).  Hence, President Noynoy prided in an administration that is free from corruption as much as possible.  He has also fought against the abuse of privileges of many leaders and public officials who would use their positions for personal gain, as exemplified by his no "wang-wang" principle or policy.
Servant leadership seemed to be the quality of Pnoy, who referred to the public as his "boss," and this guided his stay in Malacanang.  During his presidency, different international bodies upgraded the investment ratings of the Philippines.
Many employees in the bureaucracy have said that his leadership style of integrity and being corruption-free has influenced the culture of government.
Rodrigo R. Duterte (2016 – present)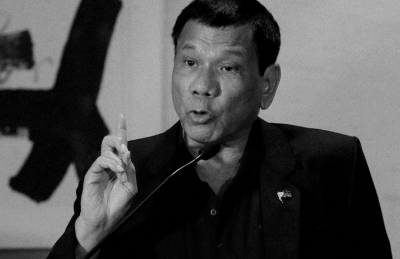 Rodrigo Roa Duterte won a landslide victory in 2016 and will be president until 2022.  Many observe that he is much different from his predecessors.  He has become popular and well-loved because of his frankness as a leader.  He is direct to the point, does not mince words, and takes a no-nonsense approach to governance.  He says it as it is to his fellow politicians and avoids the confusing, even contradictory communication styles of other officials.
President Duterte is observed to be action-oriented and is bent on keeping his promises.  The man people love to refer to as "President DU30" wants his presidency free from corruption, and has promised to fire people who are involved in corruption – a promise that he has fulfilled.
While the administration's campaign against illegal drugs has been controversial, from a leadership point-of-view, his determination shows clarity and commitment to his purpose and vision.  He has promised, "Change is coming."  This line has energized the government bureaucracy and is slowly changing the culture throughout different agencies.  Likewise, it has also energized the Filipino people, who have all been thirsty for change and meaningful reforms.
As of this writing, President Duterte still has more than five years into his presidency.  The nation will still see much more about his leadership qualities in the weeks and years to come.
Seven presidents, different leadership styles.  How about you — what are your leadership qualities?  Which qualities of these seven presidents are you applying at work or in your community?  These presidents have become leaders because of their own learning efforts and their actual experiences.  What leadership training programs and work experiences are you bringing into your work to make a difference?