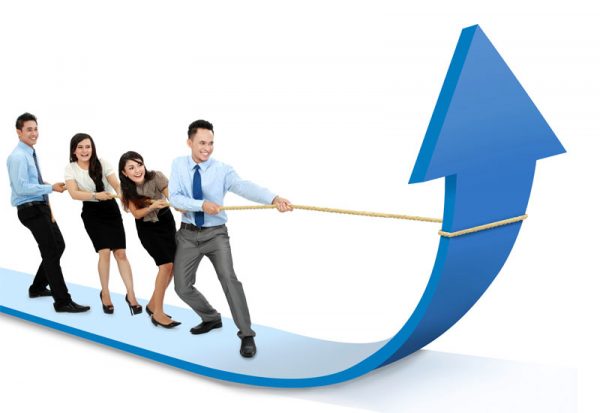 Sales manager. Territory Manager. Vice President for Sales. Whichever title they are referred to, these leaders are responsible for one thing: the sales performance of their teams.

That is why they must be equipped with the complete tools to deliver results. On one hand, they need to lead and manage their SALESPEOPLE. On the other hand, managers need to be on top of the entire SALES PROCESS.

Get fully equipped with Guthrie-Jensen's training program, Proactive Sales Leadership: Growing Sales through People and Pipeline Management. It's an updated approach to an important, top-rated program — because you deserve only the best.Manage all the activities of your sales team
Understand the obstacles that get in the way of top sales performance and help the team reach the next level of sales excellence
Strategize selling effectively by monitoring individual and team performance
Create a sales coaching culture to help the sales force be more responsible for their own development
Use feedback as a primary tool in improving the team's performance
Help the newly hired sales representative become more productive
Understand individual behavior of the sales group and know the different approaches to motivate them
Apply a decisive and flexible sales leadership style
Recommended Participants
This program is for Sales Managers, Marketing Managers, Territory Managers, Area Managers, District Managers, Banquet Sales Managers and anyone who handles sales people and wants to increase their sales performance.
Testimonials
"Very informative style. I was able to learn a lot about the way I manage my company. They were even able to simplify concepts that I am already enforcing."
Timothy Sy– Managing Director, Concepcion Carrier
"The teachings are very concise and informative. I've learned so much on how to handle my people in a right way, how to motivate my people, how to give directions and coach them. It really gives me enough confidence to develop myself as a leader. Thank you so much! God bless you all!"
Arnel A. Caillan – Sales Supervisor, Universal Motors Corporation
"Sales Management seminar is a must to all level of managers to continuously ability sharpen or refresher once us of dealing with their subordinates in a right way and a right manner."
Nap Lacson – RSM-Vismin, Sara Lee
"I have attended several trainings here and abroad. But modesty aside, Guthrie-Jensen has the edge over the others.
The concept was so concise, practical and easy to understand. By the rule of thumb, the training is concise and practical. They give techniques that are easy to absorb and to apply.
Thank you for the additional knowledge."
Bing Baylon – Div. Sales Manager, Cytel/Citipaper
"The training was more than what I expected. The things that I have learned will truly benefit the resort as we continue to become more aggressive in promoting the Philippines."
Leeds Trompeta – Sales & Marketing Manager, Dos Palmas Island Resort Inc.
"Now I can say I will be a competent sales manager, managing it right and hitting it right."
Anabelle Montano – Sales Supervisor-SF12, WG&A
"Overwhelming, great lectures, I find those tools important in order to achieve our company goals. Thank you very much."
Marivic B. Alan – Sales Admin, Universal Motors Corporation
"A very good comprehensive training program, suitable for the modern market environment."
Aldwin Jumaquio – Market Analyst, Universal Motors Corporation
"I learned new things and discovered managing from a different perspective."
Andrew Solon – Group Sales Manager, Universal Motors Corporation