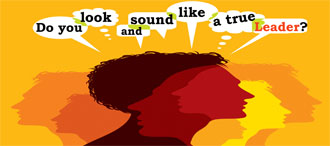 When professionals are promoted to leadership positions, "leadership skills" are the top priority. These include skills such as delegation, motivation, coaching, and the POLC (Planning, Organizing, Leading, Controlling).
However, there is a critical yet overlooked skill leaders nee: how leaders communicate at a leadership level. Studies show: 95% of a leader's time is used to communicate. But how much investment do leaders really give to higher-level communication competencies? How much investment do leaders give to increase their influence?
New leaders have the task of conducting and facilitating meetings. Positive and negative feedback are the norm. Leaders need storytelling skills during team assemblies and townhalls. Communication with fellow managers, and top management? Constant. The issues? They range from simple to complex.
That is why we at Guthrie-Jensen have developed an advanced program that combines the best of communication and leadership. We invite you to our upcoming workshop, Leadership Communication: Tools for Leadership Performance.
Use communication to help you carry out your management functions
Assess your leadership communication style and use it effectively
Adjust your communication style given the context, profile of people, and communication objective
Show confidence when communicating one-on-one or in a group with the top and the tough
Communicate constructively to empower subordinates and help them perform excellently
Use leadership conversations to improve work relationships, seek cooperation and get commitment
Sell ideas more persuasively to influence the attitudes and behaviors of everyone in the organization
Get work done in business meetings
Develop A Leadership Communication Plan to be implemented after the training
This program is for supervisors, managers, team leaders, and even top executives who wish to sharpen their leadership skills with the use of effective communication skills and strategies