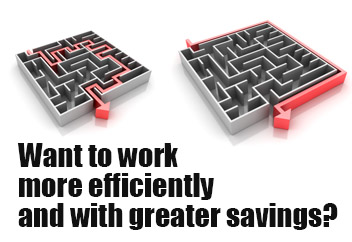 Behind the success of organizations are their business processes.  These are the activities, procedures, and inputs that directly impact the quality of products and services.  They affect speed of delivery and service.  They also dictate operating expenses, which affects overall savings and profitability.
Business processes must be properly planned, constantly monitored and improved.  They must contribute to better service of internal and external clients.  How to make these possible?  Professionals and organizations need to be fully equipped to get everything done right!
This year, how would you like to have better business processes?  Ensure that you can both plan and implement effectively.  Don't just streamline operations – create efficient operations to make your customers (and your organization happier).
Make all of this happen with the Business Process Mapping and Improvement Workshop with Guthrie-Jensen.
Understand how business processes can make or break a business.
Map and analyze current processes to identify strengths and areas for improvement
Align process improvements with your business direction and needs.
Eliminate wasteful processes and maximize the resources of your company or unit
Increase savings and profitability: reduce expenses and implement cost reduction the proper and effective way
Streamline your business processes
Avoid the forces that will erode your business processes
Formulate the best improvements to your processes
Increase the efficiency of your team or organization
Improve your business processes to get the most out of your operations. Provide a radical boost for your team. Join Guthrie-Jensen's Business Process Improvement Made Simple Seminar today!