Building A Culture of Open Communication is Key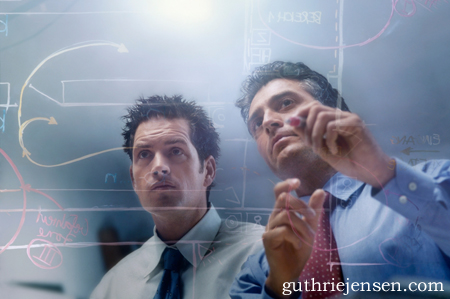 A leading international organization with an office in Manila approached Guthrie-Jensen in the recent past with the goal of improving the culture of their operations department.  The department had 200 employees, coming from diverse backgrounds:  long-time and new employees; Filipino employees and nationals from Asia, Europe, and North America; tenured professionals and contractual workers.
The department's recently-appointed vice president  described the division's culture as "complicated,"  even "cold."  Work relationships had been described as purely transactional.  Expats observed their staff as timid, while the latter perceived their leaders as "bossy, demanding, and not willing to flex."
How was the business unit's performance?  The vice president says that targets had been met.  But she knew that performance could be better.  She recognized that in the long term, a culture of a more open, more professional communication had to be built– a concern of many shared by many organizations around the world.
How can business units and organizations build a culture of open communication?
Identify the Kind of Culture Needed and Behaviors to Support It
The leaders of a business unit or organization need to agree on the ideal culture that needs to be installed or revisited. But identification of values is only the first step.   What will set the organization to deliver tangible results is also identifying the desired behaviors that will support the ideal culture.Professionalism,  integrity, and assertiveness often top the wishlist of executives.   But what do these positive concepts really mean in real life?  Leaders and their people must come to agreement on how these can be translated into regular business norms such as punctuality, honesty in reporting and liquidating funds, or professional feedback giving.  Leaders must regularly manage behaviors and not wait for semestral or quarterly performance appraisals before feedback is given.
Start from the Top
In developing a culture of open communication, the top-to-bottom approach is most effective.  People look up to leaders not only for direction– but also for example or role modeling.  An environment of communication assertiveness has always been  ideal, and companies pour resources in training front-liners in order to gain assertive behaviors.  Oftentimes though, leaders themselves forget to be role models.  The end result: when front-liners assert themselves to non-assertive (aggressive) leaders, front-liners get demotivated.  They backslide into previous habits.  Hence, many organizations also invest in training their leaders in order to achieve alignment across levels.
Align People
People need to be equipped with skills in order to create a culture of open communication.  Professionals need written and spoken communication skills that enable them to interact professionally with people across all levels.  Skills in cross cultural communication are also needed when people deal with different nationalities because oftentimes, challenges and  perceived insensitivity arise because of a lack of cultural awareness.To build a culture of open communication, specific best practices in communication include

Expressing oneself clearly and assertively.
Being decisive and direct to the point.
Saying "no"  professionally when the need arises.
Listening proactively in order to respond effectively.
Dealing with conflict.
Handling complaints.
Giving and receiving feedback.
Customizing one's communication particularly dealing with people of different backgrounds or nationalities.
Negotiating professionally
Giving 360-degree feedback
While culture building is a long (but very doable) process, the application of these behaviors can immediately yield visible results, especially when people are motivated to practice these behaviors and when they see benefits in practicing them.  In fact, many organizations yield initial results as early as the one week after an intervention such as training. This is especially true when the performers are front liners who regularly deal with clients.  But as mentioned, these behaviors need to be sustained through coaching and mentoring from leaders.  After all, training is never a replacement for good leadership.
The more that a culture is sustained through leadership and constant practice, the more it is expected to propagate in the organization.  The goal is to
Follow Through
Many culture building efforts fail because of a lack of follow through.  Aside from coaching and mentoring from leaders, organizations must plan follow up or refresher activities to reinforce the new or enhanced culture.  Many organizations even go to the extent of offering incentives in order to sustain behaviors.  Similarly, many organizations can recognize champions who are either highlighted as champions, subject matters– or even both.