5 Best Practices to Lead with Emotional Intelligence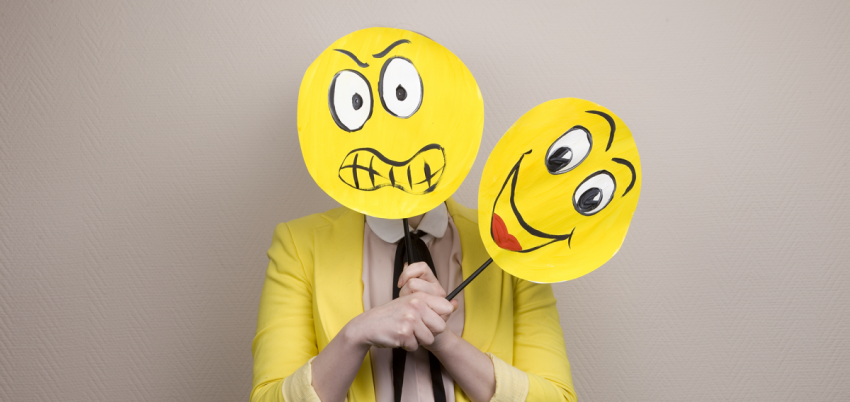 Emotionally intelligent people make great leaders, as famous personalities from the past and present have shown. For instance, Jeff Bezos is known for using his self-deprecating humor to make others around him feel comfortable and to show that he's first and foremost a human being before the CEO of multinational company Amazon. Martin Luther King's passion became instrumental in the establishment of the American civil rights movement.
These examples underpin the importance of emotional intelligence and show how respect for other people can inspire them to believe in their abilities and take action. In the workplace, being emotionally intelligent is a desirable trait among employees and managers alike because it helps people feel comfortable working with one another.
On the other hand, putting emotional intelligence on the backseat may not produce the happiest of employees. You don't want to skimp on EQ training, especially since research has proven that higher levels of productivity in the workplace is strongly correlated to happier employees.
Further
reading: 10 Warning Signs of Unhappy Employees [Infographic]
What is Emotional Intelligence?
Emotional intelligence is defined as "the collection of abilities used to identify, understand, control and assess the emotions of the self and others." Emotional quotient, or EQ, is the measurement of a person's emotional intelligence.
The principle of emotional intelligence has a lot of significance and applications across disciplines—from education to psychology and business—but its most important takeaway is that emotional maturity promotes healthy relationships.
There are five key elements to emotional intelligence, according to American psychologist Daniel Goleman:
Self-awareness
Self-regulation
Motivation
Empathy
Social skills
In a previous article, we went over ten things high EQ leaders never do. In this post, we'll talk about the opposite – what you could do to cultivate emotional intelligence and improve your leadership skills.
1. Know your biases.
One of the attributes of an emotionally intelligent leader is the ability to identify your own strengths and weaknesses. Having a sense of self-awareness is important to help you remain fair and objective in your decisions.
Instead of shooting down opposing ideas, you could take a step back and ask yourself: Why do I think my idea is better? What are my cognitive biases that prevent me from considering other people's ideas? Asking these questions serves as a reminder that reason should come before emotions.
2. Pull instead of push.
As a leader, you may be in a dilemma whether to take charge or to step aside to give more control to employees. This situation can be tricky since some employees may want to be micromanaged, while others need less support.
Either way, you might feel the urge to push your employees to their full potential, but being emotionally intelligent means creating some impetus that pulls employees into a cycle of learning until they're ready to step up and act as leaders themselves. When this happens, you should be ready to recognize and give credit to your employees for making their own success happen.
3. Foster an environment of psychological safety.
Business lessons can be gleaned from anywhere—even from sports. In football, the story of how the Philadelphia Eagles won an underdog victory in last year's Super Bowl teaches us an important lesson on psychological safety and how it can help teams thrive, whether in business or in sports.
In his post-game interview, backup quarterback Nick Foles credits his team, not his own skills, for their first Super Bowl victory.
"I think the big thing that helped me was knowing that I didn't have to be Superman. I have amazing teammates, amazing coaches around me. And all I had to do was just go play as hard as I could, and play for one another, and play for those guys."
The idea is that people in a team feel safe to take risks when they know that other members got their back. When someone in your team makes a mistake, make that person feel that it's an essential part of learning. When someone asks a question for which there seems to be an obvious answer or when someone talks about a new, unconventional idea, listen anyway. Soon, you'll be boosting trust instead of doubt. As for your employees? They will be motivated to keep going until they reach the finish line.
Further
reading: What Top NBA Coaches Can Teach Us about People
Management
4. Leave your ego by the door.
Quite instinctively, people treat those with power and influence in a different way. It can be tempting to take it all in to the point of believing that you're better than anyone else. As a high-EQ leader, you know better that being confident and being overconfident are two different things. The first one begets admiration, while the second breeds resentment.
5. From "Who's to blame?" to "What can we do about it?"
Instead of spending time on finding out who to blame when something goes wrong, a leader with high EQ will simply take action and solve the problem at hand. As they say, being able to find an appropriate response is the best reaction to stressful situations.
It's also worthy to note that emotionally intelligent leaders think before speaking. A good practice is to pause for 6 seconds, which is a good amount of time to take control of your emotions, organize your thoughts, and hold yourself from saying something harsh. 
Nurturing Your EQ
Your employees have an essential need to express their emotions, but as a leader, you have a responsibility to respond to those emotions in an emotionally intelligent fashion. This means being rational, emphatic, non-judgmental, and tactful in managing employees.
If you're looking for ways on how to improve emotional intelligence in leadership, we invite you to join our Leading with EQ seminar.