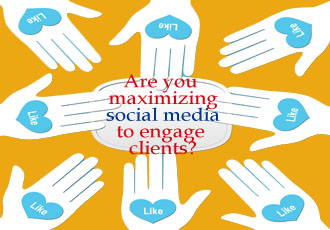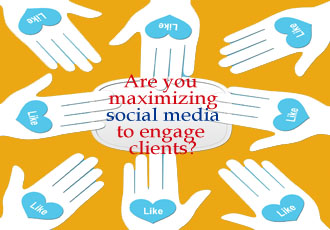 Through the years the face of customer service has changed and is continuously changing.  Technology, specifically in the form of social media, has created a wide of variety of platforms for customers to reach us, give feedback, and even share their good – or bad – experiences with all of their friends and followers.
Hence, today's phenomenon is best described as a shift from "word-of-mouth" to "word-of-click."  How do successful companies respond?
Definitely, gone are the days when negative customer comments or reviews are ignored with the hope that they would die a natural death.  Likewise, when companies still try to avoid an online presence, it is the customers who take control and give your company a voice for everyone else to hear – and unfortunately, with the wrong tone, more often than not.
Instead, successful organizations and their professionals harness the power of social media to engage and deepen relationships with their customers.  Their people  use the right strategies, communicate with them effectively so that issues are resolved and not magnified.  Trust is maintained, and customers remain loyal advocates of your products and services.  Most importantly, successful organizations see social media for its opportunities and not just its potential threats.
Are you equipped with concrete strategies to engage your customers through social media?  Get concrete, up-to-date, and practical skills from Guthrie-Jensen Consultants!  With our signature program, Engaging Customers through Social Media, you and your people will be able to
Appreciate the evolution of Social Media and its involvement in customer service and know its relevance to your business.
Recognize the importance of Social Customer Service in being able to stand out from your competitors.
Find where your customers are online and be able to meet and respond to them there.
Know when to best respond to a customer complaint or when to just listen.
Learn how to socially listen to find out what your customers are saying about you online.
Respond to properly customers' comments, whether good or bad.
Make customers know that you care about what they say in social media.
Harness the power of social media to deepen customer loyalty.
Turn social media as an opportunity to get more customers.  Join Guthrie-Jensen's Engaging Customers through Social Media today!